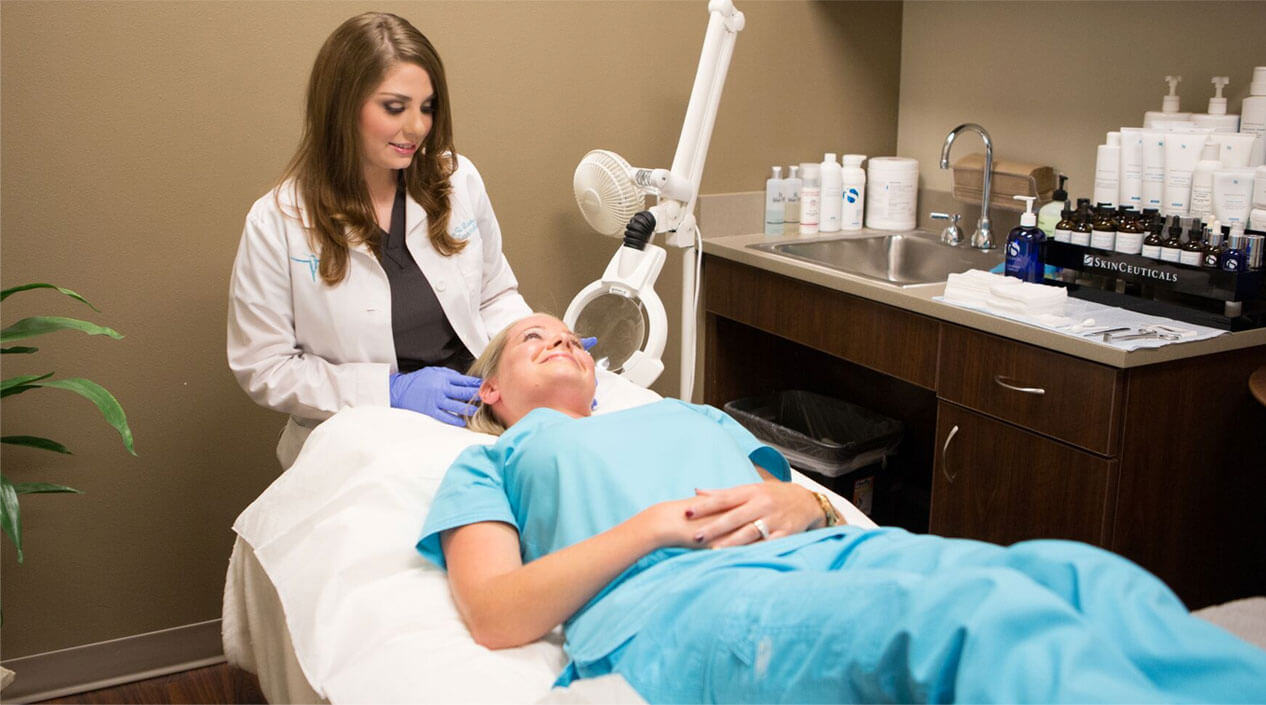 We offer a variety of cosmetic treatments, including laser treatments, injectables, chemical peels, body contouring, and more. Supervised by Dr. Lisa Lowry, our aestheticians have years of experience and training in addition to the proper licensure. All injectables, including filler products, BOTOX®, and PRP injections are performed by Dr. Lisa Lowry, to ensure these medical procedures are delivered according to the highest medical standards.
Because not every procedure is right for every person, Dr. Lisa Lowry or an aesthetician will evaluate your specific needs prior to selecting a treatment plan. When this requires a visit with Dr. Lowry, a $75.00 consultation fee will be charged. This fee is applicable to the cost of your cosmetic service when performed on the same day. Remember, price is a fraction of what you should consider when choosing where to receive care for your skin. Experience, training, and assured care for before, during, and after your procedure are included in all treatments performed at Dermatology of East Texas.
Browse all available treatments below, or narrow the display by a particular brand, treatment type, or skin condition by selecting a category from the filters on the left.